This past week, I did something that I haven't done since I moved to Baltimore in 2016.
I played basketball.
And with all the things going on in my life these past 2 months, it was the best decision I could have made.
I had about 2 years worth of rust to shake off, and it showed with my first shot.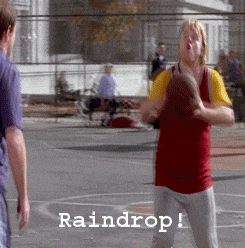 It took a while for me to get comfortable shooting again, but after 30 minutes and a light sweat, I felt like Steph Curry. 
Keyword – "FELT"
While I was practicing my shot and dusting off some old moves that I learned in high school, one of the kids from my neighborhood asked me if I wanted to play one-on-one.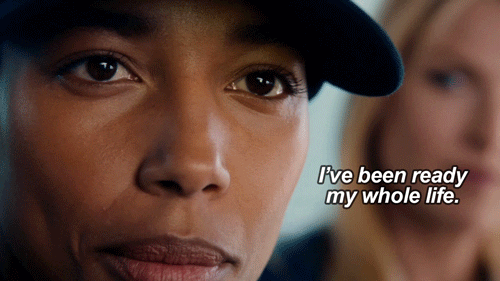 And just like that I found myself in a game of one on one.
His name was Brandon and he was my height and build. So I thought it'd be a good challenge.

The kid put up a good fight, but he was no match for my old man moves.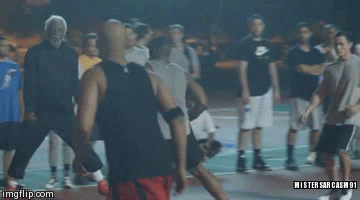 I was sore and winded by the ended of the game, but I felt like a kid nonetheless.
I felt like a kid again, that is, until the game was over. We both were exchanging "good game" pleasantries when I asked him if he wanted a rematch. He was about to say yes, but that's when his mother came to court and yelled "Come on Brandon! You gonna finish this homework TONIGHT!"
Turns out he was 15 years old.
As he disappointingly walked off the court and into his mother's car, the only thing going through my mind was "Man, I miss being a kid."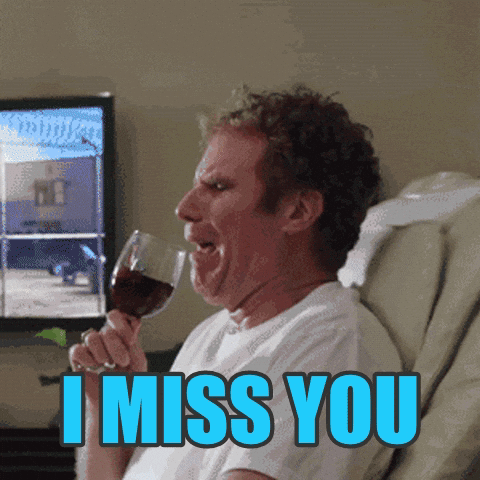 I miss not having to worry about what I was going to eat for the week. Mom took care of that.

I miss the times when weekends were actually weekends, and I could lounge on the couch on Sundays with no care in the world.

I miss the days of chasing the ice cream truck.
I miss the days when $100 was a lot of money. 
I miss the days when my mother's "IT'S TIME FOR SCHOOL" screams would be enough to get me out of bed. She always had breakfast ready…

I miss the times when I did things for the fun of it, not because I had to.

I MISS BEING A KID.
And lately with all the pressures, responsibilities and problems that have come with this adult life I've been yearning for the days of old.

But on that court, for those few moments, I could be a kid again. I could let loose and have fun. I could take my mind off my frustrating job. I could find freedom from family drama. I could find respite from my responsibilities at work. 

And that's when it hit me:
I've been so busy "adulting", that I haven't taken the time to be a kid again.
I'm not saying that I want to live an immature, responsibility-free life. But I'm convinced that there's a kid in all of us, that just wants to enjoy life. Many of us are so busy with work, family, and relationships that we never take the time to have fun doing what makes us happy.

So I've resolved that for the next month, I'll be incorporating into my schedule activities and trips that bring out the happy kid in me.

For me that can be something simple like taking a trip down memory lane and watching one of my favorite TV shows from back in the day – Dragon Ball Z (the best anime of all time- fight me).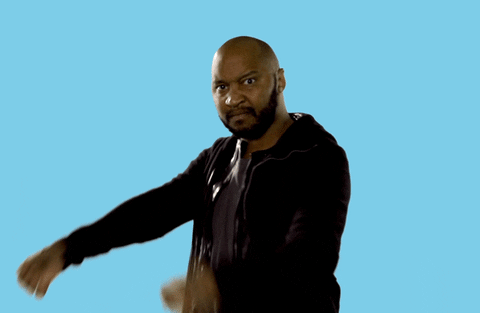 That can look like me reading a comic book, having a game night with some friends, or playing basketball with some friends. 
Or I could be be something that brings out the explorer in me. Like visiting a a new city or going to a museum.
With all the stresses of being an adult, I think it's even more important that we all remember what it's like to be a kid again.  

What about you? What  activity or hobby brings out the kid in you? What can you think of that brings you joy and relaxation, that you supposedly don't have time for these days?
Make a mental list of those things and try to carve out some time next week to do those things.  It can be something small or something big, but the goal is that you feel like a kid again. 
My list might not look like yours, but as long as you're having fun and being a kid again – that's all that matters.
---
Thanks for reading the blog! Subscribe so you can receive the latest VladVice to your email as soon as a new one comes out.
Find me on social media!
Facebook: https://www.facebook.com/vladimir.jeanpierre
Instagram: @VladsVoice