First things first…



If you don't know what that means by now, then you've probably been missing from society this week and/or didn't watch Black Panther. There was a lot of hype surrounding this movie from the start. As soon as it was rumored that Black Panther could be the next Marvel movie, friends on my Facebook timeline were reposting and roaring their praise and excitement.
Everyone pulled out their dashiki's and African garbs for this one.
The hype and excitement only grew as the premiere date approached. I must say, Black Panther DID NOT DISAPPOINT in the slightest.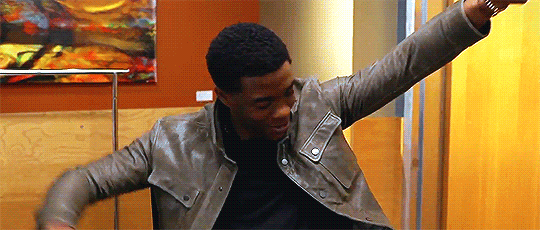 When you see me in public, please greet me with the Wakanda handshake.
Anything less will be considered disrespectful and you'll be labeled as a colonizer.
My only complaint about the movie is that I wish it was longer so I could experience more of Wakanda. There were rumors about it being 4 hours long, which I was totally down for!
Michael B. Jordan KILLED his role as Erik Killmonger.
He was the Dragon Ball Z version of Vegeta to me – you know he's supposed to be a villain, but you still like him and can even relate to him.
And Chadwick Boseman…
I really feel like he's going to be my generations go-to actor. You need someone to play an important movie role and hold it down for the culture? Call up Chadwick Boseman. Have you seen his IMDB page? He's played Jackie Robinson and James Brown. He's even played Thurgood Marshall and no one was mad about the fact that they look nothing alike!
But he's the Black Panther, so he can do things like that. 
From the beautiful portrayal of black women as warriors and scientists…
to the exquisite costumes, this movie was perfect.
So I repeat…
However, the most rewarding aspect of the movie were the conversations that took place afterwards. Conversations that took place around tables or in group chats, where everyone discussed the underlying meanings and metaphors that they saw in the film. Everyone saw something, felt something, and empathized with something different.

Having watched the movie on Tuesday night, I had to endure 4 days of Black Panther social media posts and spoilers.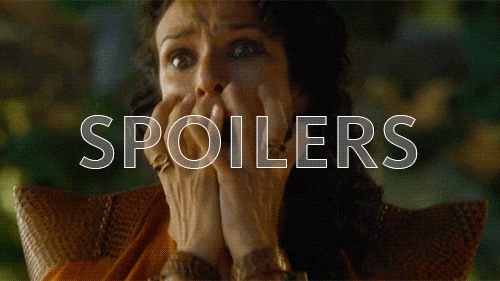 I tried my best to avoid it all, but if you were on social media last week, you know that was impossible.
The resounding statement that I heard across the board from people who saw the movie was "I want to live in Wakanda."
Wakanda is a fictional nation, (think 'Zamunda' from Coming to America). For centuries, they have remained in isolation and are now considered the most technologically advanced nation of the planet. In my opinion, Wakanda is a utopian society if trans-Atlantic slavery had never happened to Africa. A majority of people after having watched the movie, even declared themselves citizens of Wakanda.

With that in mind, when my turn came to discuss and reflect with my friends on what I took from the movie, one thought kept ruminating in my mind – the thought that
"Some of US already live in Wakanda."
Wakanda is a technologically-advanced nation; they were privileged to have all of the resources and materials needed to be a self-sufficient people. Not all African Americans have a background that is marked by poverty or crime; some of us are actually privileged. Since I've moved to Baltimore in 2016, I've come to the realization that I've had more of a privileged upbringing than I ever thought. From my education to my family structure – I've lived a fairly privileged life.

But even though Wakanda had all that privilege, they thought it best to isolate themselves from the world around them and protect their privilege and way of life. Instead of intervening and providing aid on behalf of other African-Americans and world, they decided to separate themselves.

We can criticize the fictional characters of Wakanda for separating themselves from disenfranchised and hurting people, until we realize that we share more in common with Wakanda than we would care to admit. Some of us have grown up in pockets of society that provided us with access to education, technology, healthcare, and a great family structure.
But just like the citizens of Wakanda, instead of sharing those benefits and privileges with others less fortunate than us, we have opted for self-preservation to protect our privilege and position.

Living in Baltimore for 2 years has taught me that I've lived in my own version of Wakanda. The movie concludes with Wakanda deciding to end it's isolation from society and deciding to open its borders to the world.

Now the onus is on us – we have to share our privilege and access to those who are underprivileged.

The ways are endless. From community activism to sports, your interests and background can serve as a launching point in how you can benefit someone else's life. How can we empower the women in our community? How can we make sure that our young boys aren't left behind?
For the past year I've been doing that through mentoring with Big Brothers Big Sisters. [I'll be posting about this next week]
Can we do more? Of course. But every journey begins with a small step.

What can you start doing this week to benefit and uplift the underprivileged in your community?
---
Thanks for reading the blog! Subscribe so you can receive the latest VladVice in your email as soon as it comes out!
Find Me On Social Media!
Facebook: https://www.facebook.com/vladimir.jeanpierre
Instagram: @VladsVoice